Twitter: What Are Your Favorite Tools?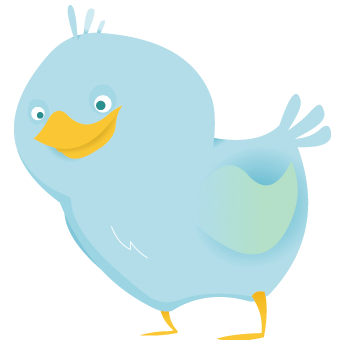 Last week I sent out a tweet asking people to share their favorite tools.  I did this because – technology moves on.  There are always newer and, sometimes, better tools being developed and during my search for a client, I found a few new tools that looked fairly cool.
Not knowing what else I had missed, I thought I would ask the Twitter community what they liked and used and see what came out of the wood work.  I've also included the Twitter id's of the repsondants for you to follow if you want.
My Faves:
This cool little tool is a bit like an autoresponder for Twitter.  You can use it to deliver information on a scheduled basis.
I've been using this for a while.  I find it a great tool to use to remind my followers of my scheduled events.  When I set up my events calendar, I add the 'tweets' to TweetLater and schedule them to go at predefined times.
Of course, I don't recommend that you use the scheduling feature to send your general interactive tweets – that really defeats the purpose of a 'social network'.
TweetLater also has an 'auto follow' feature that you can use to follow anyone who follows you…. This can be a bit problematic if you are followed by a Spammer.  Use with care.
@KimBeasley recommends checking your Followers once a week and following those that look interesting – a much better idea overall.
Tweet My Blog
A WordPress Plug-In by Soran Jordansen and John Merrick that will 'tweet' your blog updates. Incredibly easy to use.
Another WordPress Plug-In that allows your site visitors to Tweet your posts, just like they would digg or stumble it….
This Plug-In allows you to select which short URL service you want too.  You can chose the shortest one available or your favorite.
You'll see in the bottom of this message my Social Bookmarking links and a link that says 'Tweet This' – well go on – Tweet away!
A desktop Twitter Application that lets you send your Tweets from your computer.  Written on the Adobe Air platform the application apparently works on PCs and Macs.  I like Twhirl because I can monitor several Twitter accounts, Friend Feed, Seesmic, Identi.ca and laconi from the same place.
I love the layout of TweetDeck.  It is wonderful. You can see all Tweets, your replies and your direct messages in the one screen.  Unfortunately, it doesn't appear to have multiple account support yet….
Whilst this doesn't cover all of my faves, it covers the ones I use most on a daily basis.
Other faves that were shared with me include:
@transitenator shared Twellow as a favorite.  Twellow is a Twitter Search Engine and Directory.  I did a search for myself on Twellow and there I was!  So I have now claimed my Twellow profile and updated it.  Are you in the directory? Check it out!
@mzamp01 told me he liked TwitterFon because "It is a very basic Twitter App for the iPhone. Great for reading and replying, as well as tweeting"
@digijustin was using SocialThing, a new aggregation tool that is currently in Beta.  I've requested my invitation to join!
@adamradman shared TweetBurner, a way to easily share links with your Twitter and FeedFriend followers and Twitzu - a way to announce your meetups and events.
@nbabyak likes TweetBeep - a neat little app that will alert you when a key phrase is used, when a particular person tweets, or even if the tweet originates within a radius of a physical location.
@kimbeasley shared a post with her favorite apps – lot's of good ones there.  As a productivity tool, HelloTxt looks pretty cool – it will allow you to update your status on several networks with one update – that sounds good to me!
With one simple Tweet, I learnt about several great tools that will help my productivity – I hope that it helps your Twitter experience too!
You can Follow Me on Twitter as @charlyjl and @howtovideos (get free hints and tips on 'how to' use your computer and the internet more effectively).
Do you have a favorite application?  Add it in the comments with your Twitter ID!