Twitter – Keeping Up With The Conversation!
Twitter is probably my favourite communication tool. It is a social tool and is allows me to communicate with a wide group of friends, across the world. Even the 140 character limit for tweets doesn't faze me, I have learned how to be succinct!
Today, I learnt of another tool in the Twitter tool kit that allows you to track a conversation about a particular topic. With all the conversations going on across Twitter, it can be hard to keep up with a conversation on one particular topic. By adding a hash tag (#name) to your Tweet, you can use Twemes.com to track the conversation, no longer how it goes for.

I found out about this when I watch @CoachDeb and @WarrenWhitlock (note their twitter names) write the Twitter handbook with the help of Twitter, other Tweeters and Twemes….. Not only could anyone participate, the information provided by the participants was great and informative.
Let's take a look at Twemes.com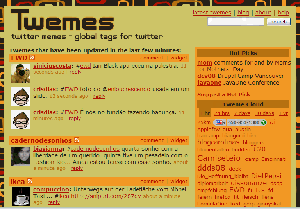 You should notice the #tags on the front page of Twemes, which shows you the conversations being tracked. These look to be ongoing conversations.
How was it used today for the Twitterhandbook? Take a look: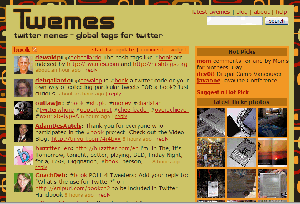 This conversation goes over 14 pages…. and is well worth the read.
What can you track using #tags and Twemes?