Private Label Products – Can You Use Them?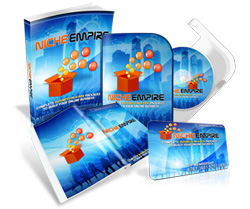 I'm always looking for new ways to generate content.  With several blogs to update each week and articles to write for submissions, sometimes I reach a point of 'writers block' – where I know what I want to talk about, but I just can't seem to start.
This is where I find Private Label products to be very helpful.  Whilst you shouldn't necessarily use a Private Label product 'as it comes', they are certainly a great place to start… I find that they prompt me along and give me material to work with and create something.
The issue that I have with a lot of Private Label products, is that they are poorly written and / or poorly researched.  They don't help with removing my 'writers block', just end up frustrating me further!  Even more frustrating is that, particularly in the Internet Marketing Niche, 'everyone' seems to have the products and just use them in their raw format. I've also found finding quality niche Private Label Products to be difficult.
So when I was approach by Dee Ferdinand about their new site, Niche Empire, I was very interested to look at it.  Actually, my initial reaction was – 'not another one', but as Dee had approached me personally I took the time to ask some questions.  Dee provided some great information about what they are doing with Niche Empire and even gave me access to the members area so I could see for myself the type and quality of the products that they are creating.
I was fairly impressed… The products shown were well written and put together, the formatting  is well done (something that frustrates me no end!) and the graphics amazing.
The offer for Niche Empire is pretty good too… It is a monthly membership – and for the price you get:
-    2 * 20 page ebooks that are written in a hot HOW-TO niche
-    2 * graphical minisites with a salesletter
-    2 * video squeeze pages
-    2 * sets of autoresponder messages
-    2 * sets of keyword research for each product
-    Non-trasferrable PLR rights to the products
-    Training area
-    Additional PLR material
-    A business blueprint for the Niche Empire products
That will give you two products each month with a good base.  Getting the autoresponder messages is a great bonus – it really means that you can implement a full lead capture and follow up system effectively…. something that I find quite tedious.
I also like that the PLR are non transferable.  This means that you won't be competing within a niche to sell the Private Label Rights to the product…  a real bonus is my mind.
At the time of writing, Niche Empire is offering a 7 day trial membership for $1.  You pay $1 and gain access to the months content… so you can check out the quality for yourself, at no real cost and decide if this is really for you.
I don't like recommending anything I haven't 'seen' for myself, or comes highly recommended from someone that I trust implicitly…  If you do decide to check it out, please let me know what you think too by commenting here — share your views with my readers, it's the only way to help others make informed decisions.