PODCAST: Diane Corriette helping Women Develop Online Businesses
Today, I had the privilege of interviewing Diane Corriette from the Womens Internetwork Marketing Alliance. Diane had so much to share with us. Please listen to the PodCast and enjoy the interview.
About Diane Corriette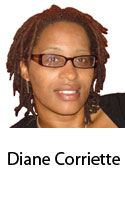 Diane Corriette is a mother of 3 living in London England who has been self employed for the last 11 years. Two and a half years ago a back injury meant she could not work, which meant no income. Her insurance company refused to pay out and Diane was left wondering how to create an income for herself. A CD on making money online was the thing that started her career and she has spent the last two and a half years developing her business with the help of mentors. Now she runs the women internet marketers alliance, a trio of businesses established to support women who market their business online. Her aim is to raise the online visibility of women using an online magazine and provide women marketers with a space to learn, share, connect and network.

Websites referenced in the interview
In our interview, Diane shares her vision for her business, the Womens Internetwork Alliance which comprises:
An online directory (or magazine) where Women, and of course Men, can advertise their businesses. This is a directory with a twist, as it provides the ability for Video and Audio to be added to the Directory Listing. http://womeninternetmarketers.tv/
A Social Network where women who are developing a business online can network, chat and share experiences. The dynamic on this network is amazing, and people are readily encouraged to join. http://womeninternetmarketers.net
A membership site to help develop your online business. Diane mentioned that the membership component is currently undergoing review and will be revamped in the near future.
In addition to these three fantastic sites, Diane is also promoting a month of events for women to show case their talents. Known as "Women Internet Marketers – Got Talent", women from all over the world have registered to conduct free events to show case their abilities. To support these women, Diane is conducting the promotional activities to help these women generate attendees. A wonderful endeavour.
These events are being advertised at Seminarblog.info. There are several events each day, and they are well worth looking at. Please take time to review the events and perhaps sign up to attend a few. I personally, have four events listed.
If you are interested in conducting your own event, please visit the Women Internet Marketers – Got Talent site for information on how to sign up.
Finally, Diane has produced a wonderful EBook and Audio product that shares her experiences in Internet Marketing, the mistakes she's made and provides advise on how you can avoid these errors yourself. I own the product and can't recommend it highly enough. Read more about "What I Would Do Differently In My (Internet Marketing) Life If I Could Do It All Again".
I trust you will enjoy listening to this interview, as much as did conducting it. Thank you Diane for a great interview.
Diane Corriette - Women Internet Marketers Alliance
[ 1:00:08 ]
Play Now
|
Play in Popup
|
Download