Pinterest for Your Business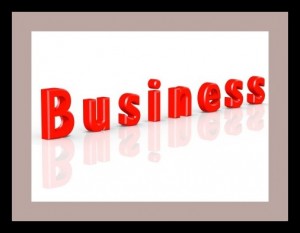 Pinterest is a very useful tool to expand the visibility of your company online. Pinterest is a content sharing service that allows you to share your thoughts by pinning/putting images, videos and other objects to a pinboard. You can also browse other people's pinboards to discover new things and get inspiration from people who share your interests.
Pinterest users collect photos and links to products they love and put it on their own pin boards, then they could also follow the pin boards of other people whom they find interesting. Popular images get a chance to be repined more than a hundred times per day. So, if you have a really interesting product with a quality image, you may get this chance repined a lot of times, thus a wider exposure for your business.
How can you use Pinterest for your Business?
Pinterest can help your business grow in many ways as exposure is unlimited.
You can simply pin the images of your products in your own pinboard then follow other pinners so that they will take a look at your pins. This way, you encourage people to be interested in your product and may visit your main website but the question is how you can get the attention of other pinners'?
Create a Pin Board that Reflects Your Products or Services – Be creative on your pin board so that you catch more attention. Instead of describing your product (after you pin/ post your photo) with its technical name, describe it as creatively as you can. Do not just pin your product/s on your pin board but also find pinterest users to repin them too, you can do this by browsing Pinterest.
For example, as a clothes retailer, the pinner should not create a pin for 'dresses' but instead create a pin labeled as 'spring dresses' or 'pretty (or cute girly) dresses' or something that describes the product more creatively.
Pin High Quality Photos / Images – Pinterest is all about visual inspiration. Your photos reflect your brand, products or services. Be professional in this field so that you can get more re-pins and likes, thus getting more attention from potential customers. Make your photos colorful and fun.
Personalize It – Pinterest is more about being personal, not a staid professional persona. Expose your profile by pinning an image of your office, clinic, work area etc. Develop interest from potential customers by letting them feel like they already know you.
Be Mutual – In business, being reciprocal has its rewards and that same is true on Pinterestas well. Create a board for inspiring photos (remember to always acknowledge whose pin you are repining, put the link of where you got your inspirations) and pin these to broaden your scope of interest. However, explore pins that relates to your business so that it could still connect on your genre.
Put your Brand on your Pins – You may want to put a side logo on all pins you make, it is a great way of branding your images.
Utilize "Follow Me" Buttons – Integrate Pinterest with your website by placing the follow me/us and the "pin it" on Pinterest buttons on your site. Allow people to find your article from your pins from Pinterest along with a link to expand your network.